01 02

03 04 05 15 16 19 20 21 22 23 24 25 26 27 28 31 32 33 34 So you may be wondering well how did you get into doing your own DIY's? I was always the handy person in my family, programing VCR's, hooking up TVs and sound systems. It was to no surprise that I would eventually start doing my own DIY and what better place to do that then your own home!

I started in the master bedroom. Blue is my favorite color and when I purchased this home there were blue counter top, carpet and blue within the wallpaper! Love at first sight, but after five years I was in blue overload and needed a change! Don't get me wrong blue is still my favorite color, but I needed something a little more calming.





I decided to start with my master bathroom. Changing the counter tops, flooring, paint color, fixtures and hardware shouldn't be that hard right! How about I answer that when I'm done, lol! I started the project in 2/2012 and today is 04/11/2014 and I'm still not done..... (IKR) But in the life of a DIYer on a budget you have to do things little by little and also make spare time (I do work full-time and a mother of 2).
But enough of that y'all want pictures right....., so here we go.



The closest pictures I took to the bathrooms original state




Stay tune for more updates next week!
Talk to ya later
Keoshia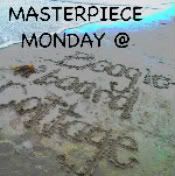 Labels: diy, master bathroom, master bedroom

35 36 37 38